I've recently purchased this package, everything works Except a very weird skin material.
It is sort of engraved skin which I thought would look quite nice within octane render this is why I purchased the package.
But I've experimented it for a while and cant seem to get it work.
It works quite fine within poser, but not within octane render I wonder if anybody has any ideas I had to achieve this. Or they've used this vendor before
I cant seem to get it to work in octane render any help would be greeted greatly appreciated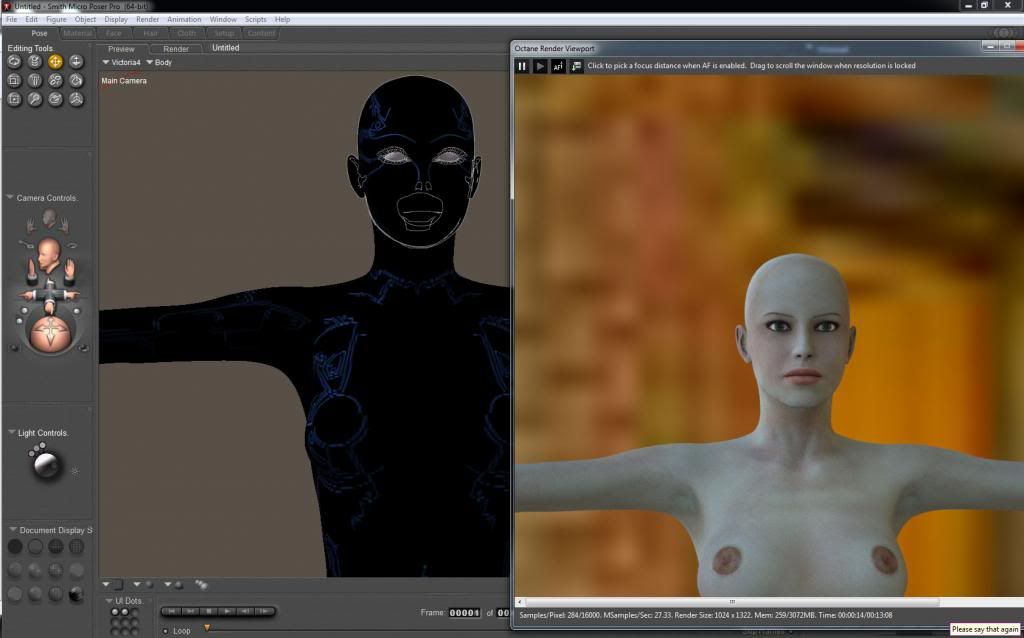 The below pictures were rendered in poser firefly and you can see the results their