How do I enable NV Link in Octane Render 2018.1 XB1?
System
Win 10 Pro 64bit
Intel Core i7 5820K
ASUS X99-E WS
64 GB RAM
2x ASUS GeForce RTX 2080 Ti TURBO
Asus NVLink Bridge 4-Slot
Nvidia Driver Version: 417.22
Steps performed:
- installed Asus NVLink Bridge 4-Slot
- reinstalled Nvidia driver 417.22 (clean installation)
- checked SLI status in Nvidia Control Panel:
SLI enabled
- Octane Render 2018.1 XB1 - Preferences - Devices
tried to assign a
Peer
Unfortunately still at VRAM 11264 MB
I expected available VRAM to change to ~ 22'000 MB.
- - -
Based on the image shared in the Development build releases thread there seems to be a
NVLink Quicktest
but I do not know how to access that.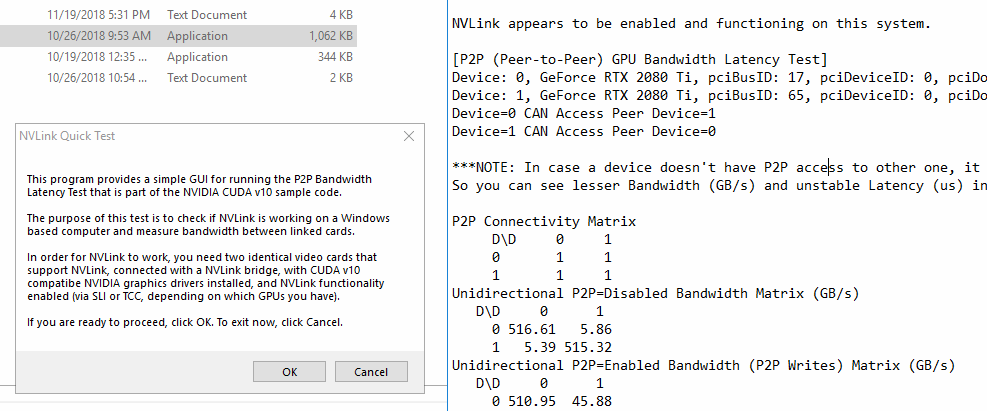 Source:
viewtopic.php?f=33&t=69461
- - -
Any ideas?
I tried to search the forum but did not find any further information.
- - -