Hi,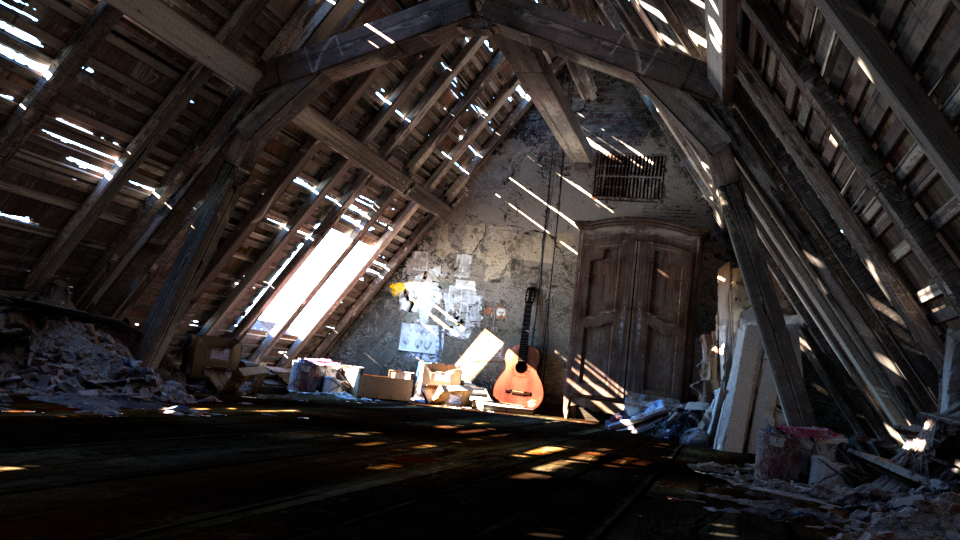 as you might be aware there is a scene I did send a couple of years ago to Mercenaries Engineering:
http://guerillarender.com/?page_id=583
(Model and textures by Gleb Alexandrov)
The last entry, the Attic scene. I recently started working on the same (and other) scene(s) again and I do provide download links for a couple of renderers. Please read the full story here:
https://www.janwalter.org/jekyll/github ... rison.html
That was basically the announcement of a new git repository, but in the meantime the scenes get too big, so I do provide download links directly, as described (for the Attic scene) here:
https://www.janwalter.org/jekyll/downlo ... rison.html
As I still try to figure out what's the best way to deliver a scene for a particular renderer, please try to download the data and see if it renders for you. Most of the scenes are dealt with on Windows 10 with Blender and Houdini being the main DCCs and some standalone apps supported via .obj files and textures.
For
OctaneRender
I do use the Blender plugin on
Windows 10
. Looking at the file size it's possible that you need to
download
the
textures
separately
and make
Blender
find them. The original scene has specular textures and uses volumetric lighting (same light but homogeneous density filling the scene). That's why I posted this in WIP. Let me know if the scene works for you or if there is another file format I could export to ...