I'm trying to create a simple discoball, with reflections on the wall with one sharp spot light. Sounds pretty simple but I don't know how to achieve that ;-(
This is the look I'm trying to create:
(Discoball, spotlight & reflections on the wall)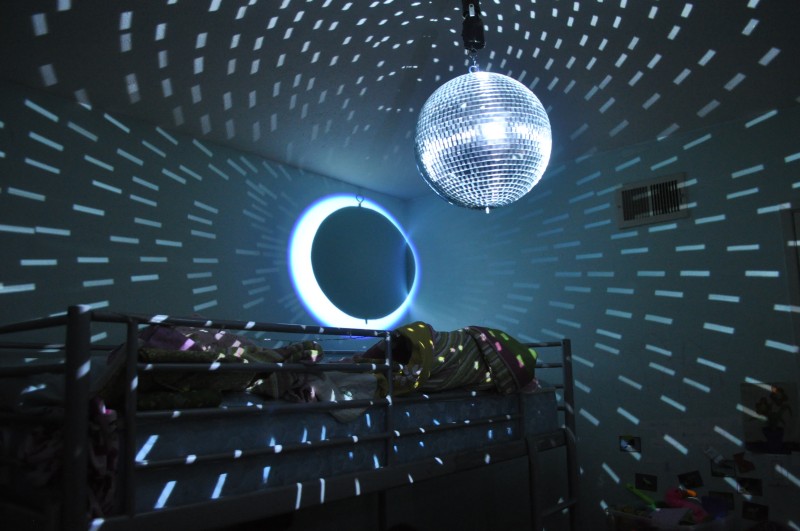 This is my current test scene:
My Render Settings:
Metalic material for the ball:
My questions are:
- How to create a sharp spotlight with octane. (currently it's only a plane with a blackbody emission which gives light to the whole scene, but I wont it only on the discoball)
- How to make the reflections/caustic much more visible in the scene?
- In general, what settings should be changed? What should I do different?
The scene can be downloaded here:
https://dl.dropboxusercontent.com/u/58046849/octane/discoball-test.orbx
Thanks for your help!